Batista

Game(s)
Overview
Aliases

Double Barrel Steampunk

Type
Added since

South Korea
24 March 2016

Taiwan/Hong Kong
29 March 2016

China/Japan
30 March 2016

Indonesia
19 October 2016

Source

Recommended in
Price
Price in match

$5650

Statistics
Base damage

56

Accuracy

N/A

Recoil

64%

Rate of fire

88%

Percentage speed reduction

0%

Knockback Power

High

Stun Power

High

Magazine Size

2 / 32

Fire Mode

Automatic

Ammunition

Reload Time

1.0 second

Secondary fire / Modes

Affiliation
Used by
Others
System name

spsg
For original version, see Double Barrel.

Batista is Steampunk shotgun based on the Double Barrel in Counter-Strike Online.
Overview
This item can be obtained from Mileage Decoder, Top 50 Decoder and Top 50 Unlimited Decoder.
A redesigned double-barreled shotgun equipped with steam-powered mechanism, focused on increasing the overall perfomance by reducing the time gap between reloads and in consequence followed up shots is significantly heightened.
Advantages
Moderate damage
High rate of fire
Light weight
Can perform 2-round burst mode (B mode)
High knockback and stun powers
Fast reloading time
Disadvantages
Expensive
High recoil
Low magazine size
Cannot shoot underwater
Available through Mileage Decoder only
Release date
South Korea: 24 March 2016.
Taiwan/Hong Kong: 29 March 2016.
China/Japan: 30 March 2016.
Tips
Overall
Regardless of the high recoil percentage, due to its small pellet capacity the recoil pattern of the Batista is easy to handle.
Users
Comparison to Double Barrel

Positive
Lower recoil (-24%)
Higher rate of fire (+1%)
Lighter (-4%)
Higher stun power
Has 2-round burst mode
Faster reloading time (-1s)
Neutral
Same knockback power
Same magazine size
Same ammo type (12 Gauge)
Negative
More expensive (+$3150)
Lower damage (-29)
Cannot be upgraded
Obtainable through Mileage Decoder only
Gallery
Shoot sound
Ditto, burst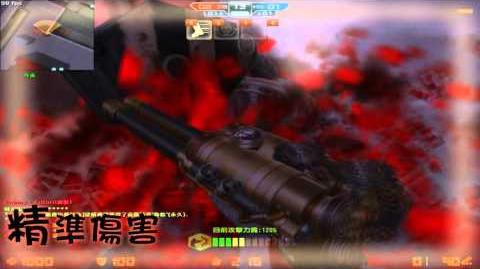 Which Battle Weapons is your favorite?
Ad blocker interference detected!
Wikia is a free-to-use site that makes money from advertising. We have a modified experience for viewers using ad blockers

Wikia is not accessible if you've made further modifications. Remove the custom ad blocker rule(s) and the page will load as expected.