See Big City: Coop for the PvE version of Big City.
Big City is a bomb defuse, hostage rescue and Flag Capture map in Counter-Strike Online 2.
Overview
This map is very large and features several bombsites. There are several drive-able vehicles and mortar strikes in this map. There are also hostages to be rescued and flag capture.
Gallery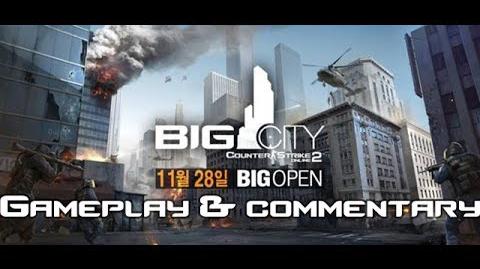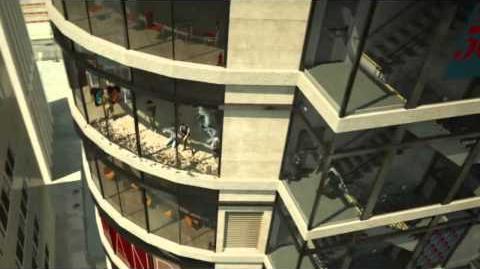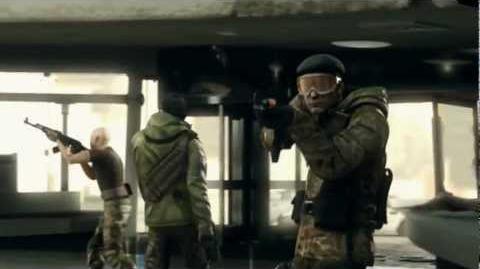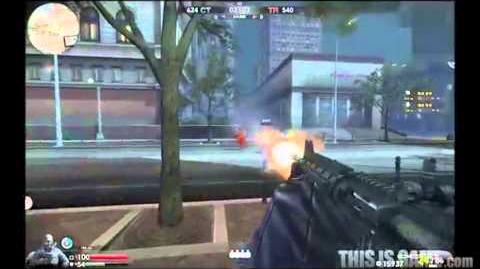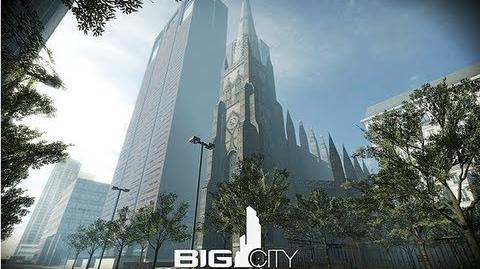 Trivia
This is the first map that can contain more than 32 players.
Lately, Nexon announce that this map compatible for 128 player, which both teams contain 64 players. Which mean, this map have 4× more players than usual room maps (which contain 32 players in 1 Room map).
This map is 50× larger than Dust2.
In the second gameplay preview of Big City, Nexon shows a big building that has been used as a battlefield for G-Star Trailer in November 2012.
Update 22 August 2013
Jeep
Jeep can be purchased by cash. It is usable by the purchasers only. The player can ride a jeep where it makes the player to move faster and can attack with a mounted gun on it.
Bot Sniper Support Force
Bot sniper support force will appear on rooftops. Aware of their powerful blows!
VIP
Similar to assassination mode, but there is a TR VIP as well. VIPs must escape to the evacuation zone. Killed VIP results mission failure. VIP has higher health and firepower.
Update 12 September 2013
Vehicles are now can be accompanied by teammates as passengers. This new feature is only applied to Big City map.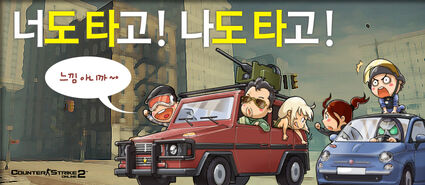 Update 28 November 2013