Advanced Decoder

Buy icon
Type
Effects
Decode a Code Box
Source

Event

Cost to buy
Singapore/Malaysia
700 Cash (1 unit)
3500 Cash (5 units)
4900 Cash (10 units)

Taiwan/Hong Kong
29 Cash (1 unit)

Date added
Singapore/Malaysia
8 September 2011

Turkey
4 September 2013
Advanced Decoder is a cash item in Counter-Strike Online.
Overview
Since 26 March 2015 update of South Korea, The Code Box icon is removed. Now all Advanced Decoders can be used without Code Box.
Advanced Decoder is an item needed to decode a Code Box. This item is available from the Shop. Otherwise, it can also be obtained from events.
Gallery
(Event) Advanced Decoder
A device which decodes the box code to open it. The (Event) Advanced Decoder will expire at midnight (00:00hrs) and removed from inventory. (Event) Advanced Decoder has the same value as the non-event version of the Decoder of its type, however it does not provide any numbers if the player participates in Bingo event.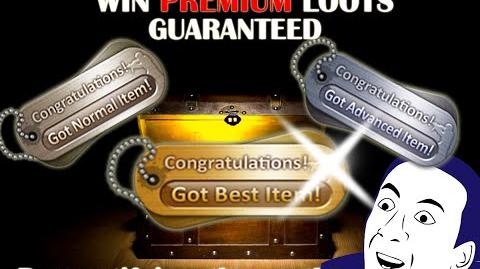 Trivia
In Singapore/Malaysia region, this is the only decoder available to decipher the Code Box.
After the 26 March 2015 update of South Korea, the Advanced Decoder now can be disassembled through Craft system. Each Decoder when disassembling will result in 1 Mileage Decoder. Players can use this trick to collect Mileage Decoder for Bingo event.

For other regions, this decoder is replaced with Mileage Decoder directly.