Home
Talk

2
900pages on
this wiki
Also available in:
Since March 2011, 900 reports and 9,631 snaps were recorded.
Serving 5 generals and 128 privates now.




FaceBook YouTube Forum
JANUS-1

JANUS-1 is the modified version of M79 Saw Off developed by Aegis Institute. It holds 5 rounds of 40mm grenade and equipped with Janus Transformation System that can do tremendous damage after continuous fire.
Soccer Woman Set

A set includes of the Counter-Terrorist Choi Ji Yoon (unlimited) and Terrorist Yuri (unlimited) with soccer uniforms. If you use the character in the soccer mode, Stamina, level +1, Agility level +1 and start bonus will be applied.
Squirrel (Indonesia)

A cute moving squirrel tail costume that equips on the waist. This costume can be obtained after the player has accomplished a secret mission.
Fun Facts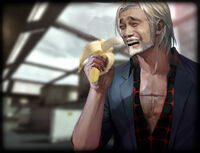 Did you know that...
Wanna add yours? Click here to continue.
Contributions
Wanna help us out?
Edits can be made as long as you have registered - read our edit policy and start contributing!
"Stubs" are articles that need the most help, edit them!
Uploading images is another really easy way to help out - read our policy then start uploading.
If you are new to wikis, check out Wikia Help for beginner tutorials and more.
Problems and suggestions
December 18 2013 left before the next update


Contract of service between the Asiasoft Games company with Nexon has ended
CSO Thailand will be officially closed on 19 December 2013

Held Closed Beta Test (OBT)