Ethereal

Game(s)
Overview
Type
Designer

Unknown

Added since

South Korea
28 June 2012

Taiwan/Hong Kong
4 July 2012

Singapore/Malaysia
20 November 2013

Indonesia
26 February 2014

CSN:Z
1 April 2015

Vietnam
21 May 2015

Origin

Unknown

Source
Recommended in
Price
Price in match

$3900

Statistics
Base damage

26

Accuracy

9%

Recoil

11%

Rate of fire

91%

Percentage speed reduction

6% (2.9 kg)

Knockback Power

Low

Stun Power

High

Magazine Size

30 / 90

Fire Mode

Automatic

Ammunition

Reload Time

3.0 seconds

Affiliation
Used by
Others
System name

ethereal
Ethereal is a Science Fiction assault rifle in Counter-Strike Online obtainable from Bingo Event and Code Box.
Overview
This 2nd-generation futuristic assault rifle contains 30 ether energy stones those are extracted from unknown meteor substance which converts the energy into light wave beam during firing. Despite of its light weight, it has a great recoil control, high rate of firing and fast-reloading.
Advantages
Short reload time
High rate of fire
Light weight
Low recoil
Quiet firing sound
Disadvantages
Obtainable by Bingo Event and Code Box only
Low damage for a rifle
Low accuracy in long range
Easily runs dry
Ammo can't be shared
Expensive
Release date
South Korea: 28 June 2012.
Taiwan/Hong Kong: 4 July 2012.
Singapore/Malaysia: 20 November 2013.
Indonesia: 26 February 2014.
CSN:Z: 1 April 2015.
Vietnam: 21 May 2015.
Tips
A 30 rounds of Ethereal can deal around 7,000 damage to bosses, provided that the firepower has been maxed.
Even though the firing sound is loud for the user, it is actually hard to hear for other players from far, take this as an advantage.
Users
Comparison to Blaster
Positive
Lower recoil (-3%)
Lighter (-8%)
Faster reload (-0.5 seconds)
Neutral
Same damage (26)
Same knockback power (Low)
Same stun power (High)
Negative
More expensive (+$400)
Less accurate (-4%)
Lower rate of fire (-1%)
Lower clip size (-15)
Gallery
Draw sound
Firing sound
Reload sound
Idle sound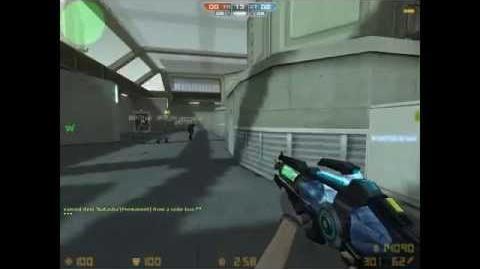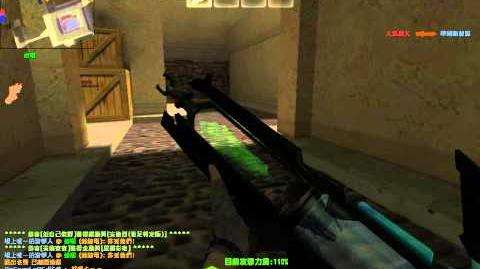 Trivia
Ethereal means Heavenly or Spiritual.
The idle sound is unused.
When fired you can see some short blue trails, similar to Thunderbolt. Also when those trails hit an object it will appear blue particles instead of yellow.
The bullets doesn't hit instantly (hitscan), similar to Crossbow or Plasma Gun but it is faster.
Which Buff Weapon do you want the most?
Ad blocker interference detected!
Wikia is a free-to-use site that makes money from advertising. We have a modified experience for viewers using ad blockers

Wikia is not accessible if you've made further modifications. Remove the custom ad blocker rule(s) and the page will load as expected.