Hammer

Game(s)
Overview
Type
Added since

Recommended in

Zombie

Price
Price in match

$0

Statistics
Base damage
Rate of fire

A:

Attack delay 2 seconds

B:

High

Percentage speed reduction
Knockback Power
Stun Power
Fire Mode
Affiliation
Used by
Others
System name

hammer

Hammer is an exclusive melee weapon in Counter-Strike Online.
Overview
Although it is slow and inefficient as a weapon, the secondary attack from it can knock back incoming zombies far away. It is only usable in Zombie: The Mutation, Zombie: The Hero and Zombie: The Union.
Hammer can be used in Zombie Scenario after the player purchases Melee Weapons License.
After the Free Update patch, this weapon becomes a free default weapon in all player's inventories.
Advantages
Disadvantages
Tactics
Users
Gallery
Draw sound
Swing sound
Primary attack slash sound
Secondary attack stab sound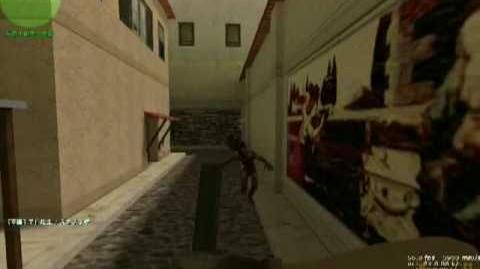 Trivia
External links