"
The modern Colosseum.
- SG/MY description
"
dm_industry2
Compatible Modes
Author
Details
Difficulty

Max Player Count

16

Map Size

Small

Release Date

Singapore/Malaysia
4 October 2011

Indonesia
10 October 2012
29 July 2015 (Basic)

CSN:Z
23 September 2014

Vietnam
26 March 2015

Location

Warehouse

Structure

Simple

Time

Noon

Map Textures
Industry 2 (dm_industry2) is an annihilation map in Counter-Strike Online. It is also available in Deathmatch and Team Deathmatch modes.
Official description
An empty lot in the factory and the Terrorist and Counter-Terrorist are having a tense confrontation.
Tactics playing this map
Use high rate of fire weapons as this map has more direct and close combats.
Events

Singapore/Malaysia
This map was released on 4 October 2011 alongside Dual Infinity pistols.
Indonesia
This map was released on 10 October 2012 alongside Keith Icahn and Spade.
This map was added to Basic on 29 July 2015.
This map was released on 23 September 2014 alongside Open Beta Test.
Vietnam
This map was released on 26 March 2015 alongside Open Beta Test.
Gallery
Which modes do you like the most for this map?
Trivia
Strangely, this map has been released for a long time in Singapore/Malaysia region, while Industry is still not released yet.
See also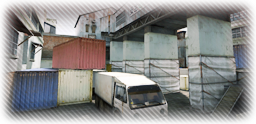 Which Top 50 Decoder weapon is your choice?
Ad blocker interference detected!
Wikia is a free-to-use site that makes money from advertising. We have a modified experience for viewers using ad blockers

Wikia is not accessible if you've made further modifications. Remove the custom ad blocker rule(s) and the page will load as expected.