Lightning HMG-1

Game(s)
Overview
Type
Designer
Added since

South Korea
5 November 2015

Taiwan/Hong Kong
10 November 2015

China/Japan
11 November 2015

CSN:Z
13 January 2016

Indonesia
25 May 2016

Origin

Source
Recommended in
Price
Price in match

$5000

Statistics
Base damage

28

Accuracy

82%

Recoil

67%

Rate of fire

90%

Percentage speed reduction

14%

Knockback Power

Low

Stun Power

High

Magazine Size

150 / 200

Fire Mode

Automatic

Ammunition

Reload Time

4.0 seconds

Affiliation
Used by
Others
System name

cameragun
Lightning HMG-1 or Camera Gun is a fictional machine gun in Counter-Strike Online.
Overview
This item can be obtained from Mileage Decoder.
A machine gun built by Gunsmith inspired by a camera. It is chambered with 150 rounds of 5.56 NATO and has high attack power.
Advantages
High accuracy
High rate of fire
Medium magazine size
Short reload time for a machine gun
Disadvantages
Low damage for a machine gun
High recoil
Expensive price
Heavy weight
Can be obtained through Code Box only
Release date
South Korea: 5 November 2015.
Taiwan/Hong Kong: 10 November 2015.
China/Japan: 11 November 2015.
CSN:Z: 13 January 2016.
Indonesia: 25 May 2016.
Users
Gallery
Shoot sound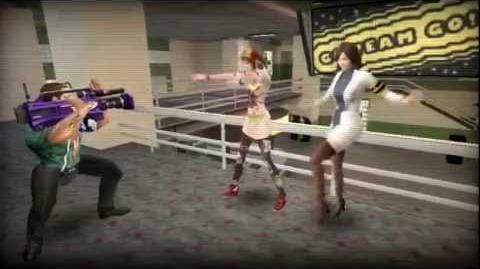 Trivia
The camera in real life, however, cannot be used as a weapon, unless you hit the zombie's head with the camera, which would result into camera's destruction (state in which camera cannot work), so user would have to open it with decoders and spend more money to obtain new one.
The real use of camera is to record, meanwhile camera in the game shoots, which is not that accurate how camera works.
External links