Museum
Compatible Modes
Author
Details
Max Player Count

32

Map Size

Small

Release Date

South Korea
19 March 2015

China
12 August 2015

Taiwan/Hong Kong
12 April 2016

Location

Museum

Structure

Simple

Time

Noon
Museum is an AWP Battle map in Counter-Strike Online 2.
Overview
This map has many large and high objects in the middle of the terrain, which can be used as hiding position for snipers. The best feature of the map is, most of times, players must be ready to encounter the enemies, since the game starting. Fight and win. When the ordeal is over, the goddess of victory will smile toward you.
Release date
South Korea: 19 March 2015.
China: 12 August 2015.
Taiwan/Hong Kong: 12 April 2016.
Gallery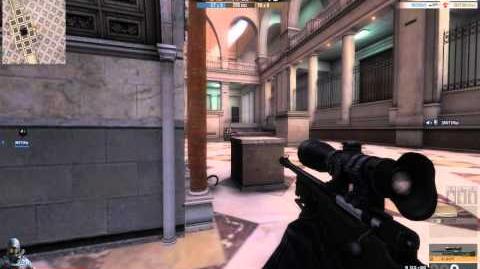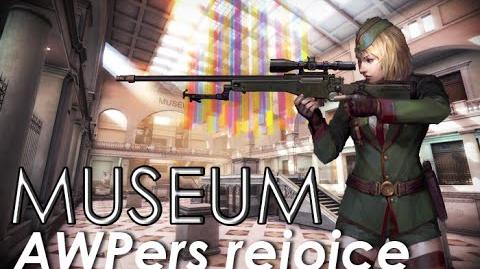 Trivia
Ad blocker interference detected!
Wikia is a free-to-use site that makes money from advertising. We have a modified experience for viewers using ad blockers

Wikia is not accessible if you've made further modifications. Remove the custom ad blocker rule(s) and the page will load as expected.