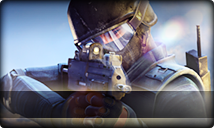 Original modes are the classic modes in original Counter-Strike.
Overview
These modes promote non-instantaneous respawn which means the players will only respawn at the starting of the next round. Moreover, these modes put more importance on the amount of money a player has in order to buy weapons and equipment.
There are four official modes categorized as original modes which are:
Original modes
Custom
Gallery
Ad blocker interference detected!
Wikia is a free-to-use site that makes money from advertising. We have a modified experience for viewers using ad blockers

Wikia is not accessible if you've made further modifications. Remove the custom ad blocker rule(s) and the page will load as expected.