QBZ-95B

Game(s)
Overview
Aliases

QBZ rifle

Type
Designer

Norinco

Added since

Singapore/Malaysia
25 April 2012

Thailand
27 February 2013

CSN:Z
23 September 2014 (Craft)

Vietnam
26 March 2015 (Craft)

Origin

Source

Event

Price
Game point

Thailand
1300 (1 day)
3120 (3 days)
9100 (10 days)
23400 (30 days)

Price in match

$2000

Statistics
Base damage

26

Accuracy

77%

Recoil

18%

Rate of fire

91% (750 RPM)

Percentage speed reduction

4% (4.06 kg)

Knockback Power

Low

Stun Power

Low

Magazine Size

35 / 90

Fire Mode

Automatic

Ammunition

Reload Time

2.3 seconds

Affiliation
Used by
Others
System name

qbz95b
For light machine gun version, see QBB-95.
QBZ-95B (Qīngwuqi Bùqiāng--Zìdòng 1995) is an assault rifle in Counter-Strike Online.
Overview
The QBZ-95B fires 35 rounds of 5.56 NATO ammunition. It has moderate damage, accuracy and decent recoil. Thus, it has high rate of fire, light weight and takes short time to reload.
Advantages
Cheap price
Light weight 
Purchasable by both teams
High magazine size
Short reload time
High rate of fire
Can be obtained permanently (through events)
Disadvantages
Obtainable only during special events only
Decent recoil
Events
Taiwan/Hong Kong: 1 October 2011.
China: 1 October 2011.
Japan: 16 January 2013.
Singapore/Malaysia: 25th April 2012.
Thailand: 27th February 2013.
Indonesia: 10 April 2013.
CSN:Z: 23th September 2014.
Vietnam: 26th March 2015.
Users
Counter-Terrorist:
Gallery
Shoot sound
Reload sound
Draw sound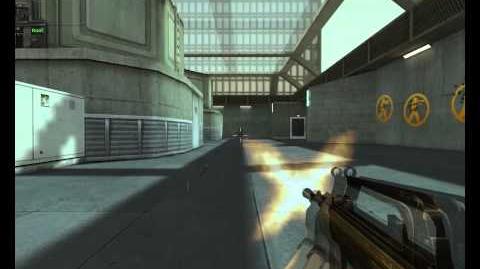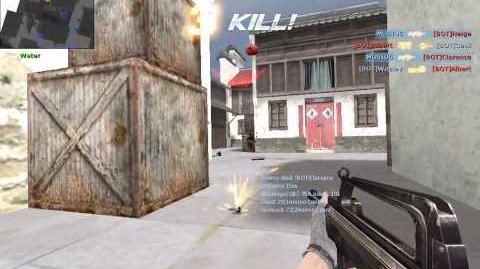 Trivia
It shares the same performance with Galil.
The model lacks of fire mode selector.
CSO Thailand is the only region that imposes a level restriction (22 and above), making the QBZ-95B a purchasable weapon. However, this region is no longer existed.
External links
Which Battle Weapons is your favorite?
Ad blocker interference detected!
Wikia is a free-to-use site that makes money from advertising. We have a modified experience for viewers using ad blockers

Wikia is not accessible if you've made further modifications. Remove the custom ad blocker rule(s) and the page will load as expected.