de_santorini
Compatible Modes
Author
Details
Difficulty

Max Player Count

32

Map Size

Large

Release Date

South Korea
13 March 2013

Singapore/Malaysia
19 June 2013

Indonesia
17 July 2013

CSN:Z
23 September 2014

Vietnam
26 March 2015

Location

Greece

Structure

Simple

Time

Noon

Map Textures

de_santorini.wad, grid_cso.wad

Santorini (de_santorini) is a bomb defuse map in Counter-Strike Online.
Overview
Santorini takes place in Greece. The Terrorists must blow up one of the bombsites while the Counter-Terrorists must defend it. Bombsite A takes place in a house while Bombsite B takes place at a gate.
Events
South Korea: This map was released alongside BALROG-III on 13 March 2013.

CSN:Z: This map was released alongside Open Beta Test on 23 September 2014.
Vietnam: This map was released alongside Open Beta Test on 26 March 2015.
Gallery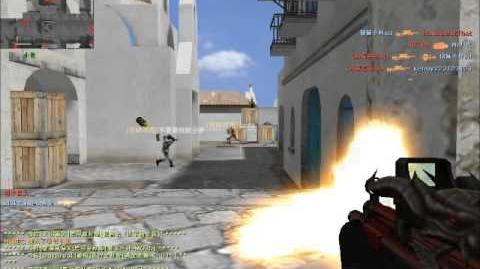 Trivia
If a player shoots at the bell in this map with a high rate of fire weapon, it will cause the game to lag.
This is the second map that is played during daylight in Zombie Modes after Forbidden.
The border gate at the Bombsite B is missing in the posters, while it actually exists in the map itself.
External links