Storage

Compatible Modes
Author
Details
Max Player Count

32

Map Size

Large

Release Date

South Korea
14 April 2016

China
11 May 2016

Location

Outskirts of Big City

Structure

Complicated

Time

Noon
Storage is a bomb defuse map in Counter-Strike Online 2.
Official description
An unknown storage locates in the outskirts of the Big City.
Terrorists are preparing for the next terror by transporting munitions disguised as groceries here. However, the CTU got this information and dispatch the terrorists a fake meeting at the storage to eliminate them all.
Release date
South Korea: 17 March 2016.
China: 11 May 2016.
Gallery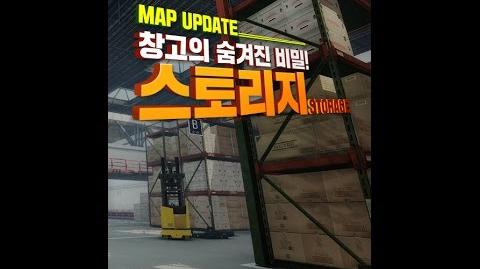 Ad blocker interference detected!
Wikia is a free-to-use site that makes money from advertising. We have a modified experience for viewers using ad blockers

Wikia is not accessible if you've made further modifications. Remove the custom ad blocker rule(s) and the page will load as expected.