Z-M LR300

Game(s)
Overview
Type
Designer

Z-M Weapons

Added since

South Korea
26 May 2016

China
7 June 2016

Taiwan/Hong Kong
7 June 2016

Origin

Source

Recommended in
Price
Statistics
Base damage

29

Accuracy

90%

Recoil

10%

Rate of fire

91%

Percentage speed reduction

7%

Knockback Power

Low

Stun Power

High

Magazine Size

30 / 90

Fire Mode

Automatic

Ammunition
Affiliation
Used by

Others
System name

lr300
Z-M LR300 is an assault rifle in Counter-Strike Online 2.
Overview
The LR300 is an American assault rifle and conversion kit designed and manufactured by Z-M Weapons. It is based on the AR-15 platform and is broadly similar to the United States service rifle, the M16.
Advantages
High damage
High accuracy
Low recoil
High rate of fire
Light weight
Disadvantages
Obtainable through events only
Release date
South Korea: 26 May 2016.
China: 7 June 2016.
Taiwan/Hong Kong: 7 June 2016.
Gallery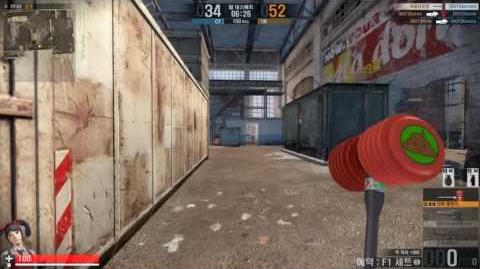 External link
Ad blocker interference detected!
Wikia is a free-to-use site that makes money from advertising. We have a modified experience for viewers using ad blockers

Wikia is not accessible if you've made further modifications. Remove the custom ad blocker rule(s) and the page will load as expected.