Zombie: The Hero (Zombie Mod 3) is the third Zombie Mods in Counter-Strike Online.
Overview
Zombie: The Hero provides several new features for both Humans and Zombies. This mode also introduces several new types of zombies.
New abilities
Zombies
The zombies can revive themselves after 5 seconds of their death unless a headshot is given to them. However, when revived, their maximum HP decreases by 20% and their Kevlar is 0. Players with Zombie Grenade will receive it again.
The zombies can increase their health power gradually by receiving damage from humans and also by infecting them. When the Anger Bar reaches its maximum, the zombie will evolve. The maximum health and Kevlar will increased greatly. Note that the anger bar can be increased dramatically if the zombie infects a human, especially Hero or Heroine.
Host zombies can also use skills like its Origin but weaker and executes for a shorter time.
Humans
The humans can now upgrade their attack-boosting device by killing zombies. Once a zombie is killed, the attack damage is increased by 10% (Peak is 200%, 230% for Battle Veteran item owners). This bonus applies to all survivors.
New weapon
Main article: Double-barreled shotgun.
Double-barreled shotgun is a 2 rounds automatic shotgun that does very high damage and knockback to zombies.
New map
Main article: Abyss3.
Abyss3 is the third zombie exclusive map in the Abyss series and takes place in the basement of Rex Research Institute.
New items
Battle Veteran - +30% attack damage for human and instant respawn for zombies.
Release date
Singapore/Malaysia: This mode was released on 21 December 2011.
Indonesia: This mode was released on 15 February 2012 alongside Zombie: The Union, Double Bareled Shotgun and Code Box.
Turkey: 20 November 2013 alongside Double Barrel, Yuri and Criss.
CSN:Z: 23 September 2014 alongside Open Beta Test.
Vietnam: 26 March 2015 alongside Open Beta Test.
Gallery
Starting Theme
Countdown 
Background Music
Male Human's Scream
Ditto
Female Human's Scream
Ditto
"I'VE RETURNED" (South Korea)
Ditto, TW/HK/China
Ditto, CSN:Z/Vietnam
Morale Level up
Evolving
Human Win
Zombie Win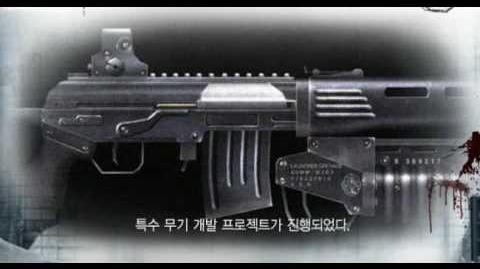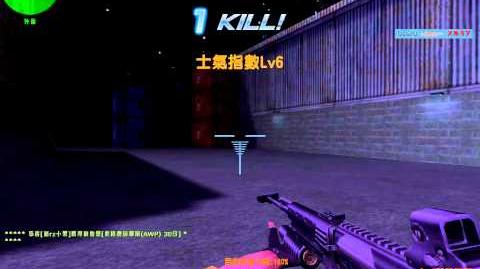 Trivia
There is an error in Indonesia region when the origin Zombie is called Host Zombie, and the host Zombie is called Origin Zombie.
The Anger points given by infecting the Hero/Heroine as a Host zombie is 10 points, but it's only 4 points when you are an Origin zombie.
The morale boost bar doesn't increase if a zombie suicides.
Some weapons, when inflicting damage to zombies, will not increase their anger bar.
See Also