Zombie Scenario: Season 4 is the fourth season of Zombie Scenario. The storyline depicts the transport team Gerard and Jim to transport an important sample to a secret client.
Storyline
Compatible maps
Obtainable rewards
Best Rewards
Guiding NPC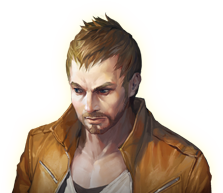 Gerard is a former member of SAS special forces and is currently working in PMC (Private Military Contract Company) from USA. His mentor, David is currently a wanted person as he betrayed the organisation and assist the Terrorist by giving away an important confidential documents of SAS to Terrorist. Gerard left SAS as he was falsely accused of betrayal with David.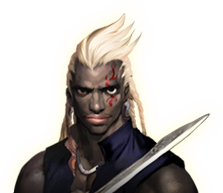 Norman, by the time you read this letter with your colleagues, I will be on the train with 'Blaze'. I'm sorry. Anyway, I've ignored the rule from our mercenary. You may want to accept the request from Vanguard Company, however, my opinion is different. I can't tell you the reason right now but I won't come back without any result. This is because I have planned to negotiate with the government to gain financial resources which is bigger than Vanguard Company. Trust me like you always do... Then, I'll tell you more about it when I'm back after dealing with this...
From a leader of multinational mercenary 'Red Lizard', Jim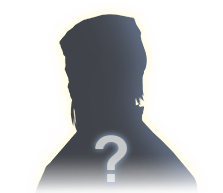 An anonymous NPC who appeared in Conspiracy and Envy Mask. He is actually Dr. Rex, who will show his true face later.
Enemies




Boss
Mini-boss
Deimos - Has high health and attack power. 4000 HP for host while 8000 HP for Origin. Host can use [Shock] ability to drop human's weapon.
Ganymede - Siege Type Deimos. Very high health power and very deadly attack damage. Each has 16000 HP. Can do [Shock] and [Dash] abilities.
Common
Honor missions
| Title | Description | Task |
| --- | --- | --- |
| [Wrath Controller] | Gentleman, have you heard about the 7 sins? I have heard that someone is here who could not control one of it. Do you think you can survive when you encounter with it? Note: At least 4 players in a game, easy stage is not included. | Clear Encounter for 100 times. |
| [Diet Controller] | Gentlemen, perfection does not exist. Even if you feel like that, remember there will be always weaknesses. Note: only counted in room with 4 players and above, easy stage is not included. | Clear Conspiracy for 100 times. |
| [Detective] | Gentlemen, one felt that, rather than the two more powerful. Do not forget also the two of them, but the fact that we are not just as comrades. Note: only counted in room with 4 players and above, easy stage is not included. | Clear Envy Mask for 100 times. |
| [Madness Terminator] | Gentlemen, do you know that the opportunity to conquer the world does not come often? I hope you have a low potential of madness. Note: only counted in room with 4 players and above, easy stage is not included. | Clear Paranoia for 100 times. |
Gallery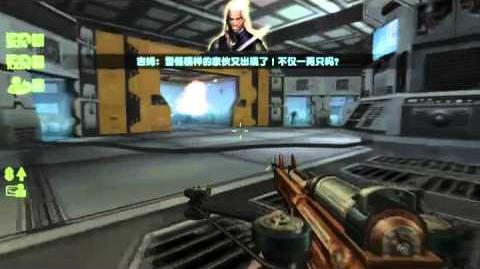 Trivia
This season takes place in an arctic region.
Some parts in this season resemble many chapters from Half-Life.
Ad blocker interference detected!
Wikia is a free-to-use site that makes money from advertising. We have a modified experience for viewers using ad blockers

Wikia is not accessible if you've made further modifications. Remove the custom ad blocker rule(s) and the page will load as expected.