Zombie Scenario: Season 6 is the sixth installment of Zombie Scenario series in Counter-Strike Online.
Storyline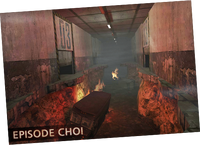 This is the story of Choi Ji Yoon in revealing the true identity of a terrorist group, the Asia Red Army. She was sent by CIA to infiltrate this terrorist group for Intel. However, she was busted by Ritsuka and held as a hostage. Another secret agent, May, is dispatched by CIA for a rescue mission. It is revealed then Asia Red Army, leaded by Mr. X, is funded by Douglas Jacob to use a biological weapon that can turn into monsters and zombies.
The story depicts the disappearance of Victor's squad during the transportation of Phobos' DNA in Desert Storm operation area.
Compatible map
Guiding NPC
A member of intelligence bureau of the special force. She was on a mission to infiltrate the Terrorist group. Her mission was later revealed by another agent when she was trying to look through the confidential documents about ARA and had to flee back to her country. She joined the Counter-Terrorists in hope that one day she could get her hands on the documents again.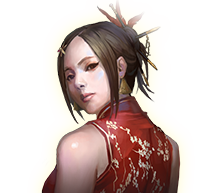 May is a new intelligence agent born in asia, she has high battle capabilities. Her identity is kept as a secret even within the organization; she has disguised herself and infiltrated into Counter-Terrorist camp near the border and her first mission was to observe her colleague who is under solo activity.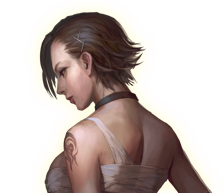 Born in Asia, Ritsuka was involved in domestic warfare from an early age on. She has accumulated quite some war experiences and became a regular member of the ARA during her mercenary time. There she discovered a spy looking through the secret papers of the ARA, and now she tries everything to keep the secret information from getting out.
Mr. X is affiliated with Asia Red Army and has been funded by Douglas Jacob to cause terror to the world. In the first encounter, he helps Ritsuka to capture Choi Ji Yoon, but later on, he fights against May and her squad to death.
The Army Commander-in-Chief for Zombie Support Unit. He is a high war hero trust and loyalty of people for the country. It is the most dangerous also thanks to the envy and admiration of the soldiers to the commanding jumped directly here.
Norman is the most trusted comrade of Red Lizard Jim. This is known from the Blaze and Sidewinder chapters of Human Scenario. He regrets Jim has betrayed Vanguard and joined the opposing force.
Enemies




Boss
Mini-boss
Deimos - Has high health and attack power. 4000 HP for host while 8000 HP for Origin. Host can use [Shock] ability to drop human's weapon, apperes in Episode Victor.
Ganymede - Siege Type Deimos. Very high health power and very deadly attack damage. Each has 16000 HP. Can do [Shock] and [Dash] abilities, apperes in Episode Victor.
Zombie
Human
Gallery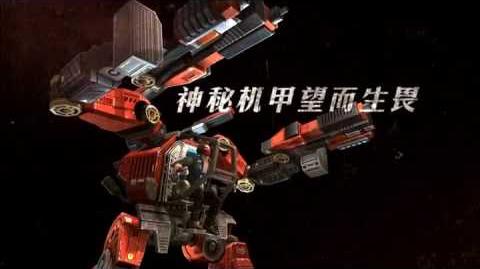 Trivia
Instead of just zombies, this season features shooting enemies, most probably imported from Human Scenario.
Ad blocker interference detected!
Wikia is a free-to-use site that makes money from advertising. We have a modified experience for viewers using ad blockers

Wikia is not accessible if you've made further modifications. Remove the custom ad blocker rule(s) and the page will load as expected.